I could be wrong but I think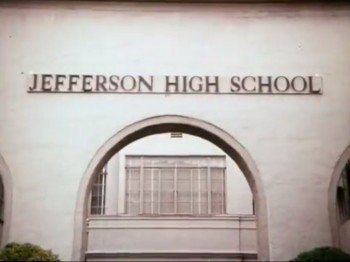 The Happy Days Jefferson High School is the same school used for the Brady Bunch Fillmore School Correct? Notice the very recognizable arches?
I often wondered if it was a real school and what was the real name and actual location? I Loved it when they filmed outside the studio on a location (rare at that was).
I believe these are publicity photos they took back in 1975.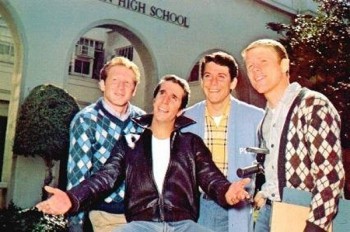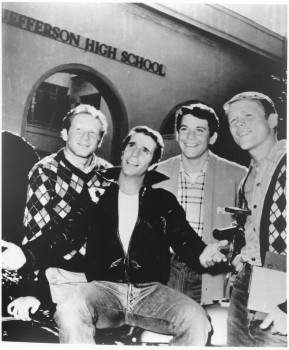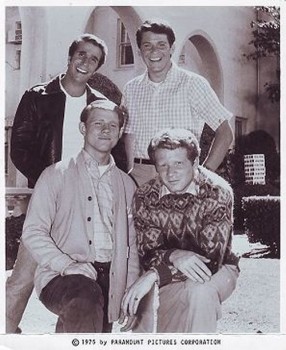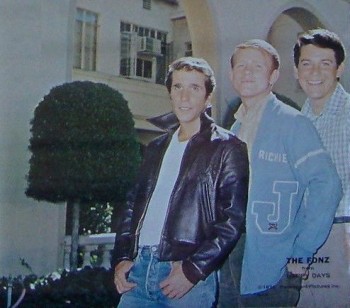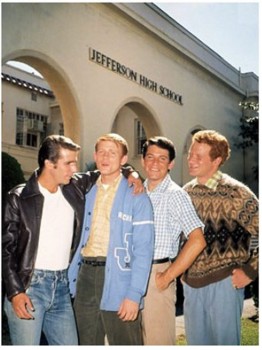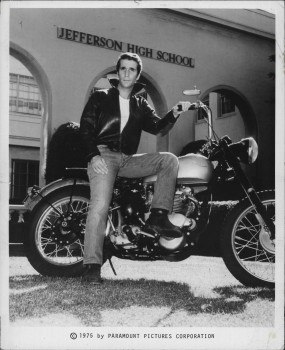 I wish I had larger images or if anyone has better scans, please share them. Thanks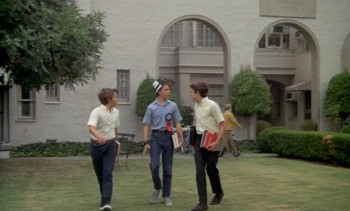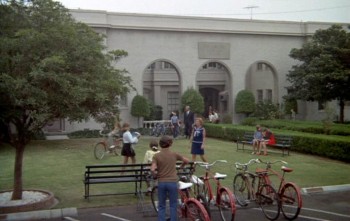 Brady Bunch still images - According to a web search: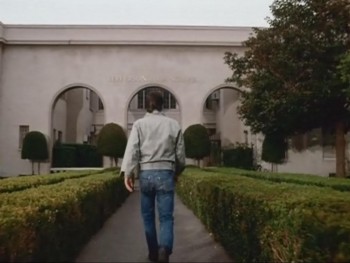 Paramount Studios Lucy Park; 5555 Melrose Avenue, Los Angeles.
Source:
http://www.itsfilmedthere.com/2010/0...-bunch_02.html
These images are stills from the Intro sequence Season 8 after Richie and Ralph left the show.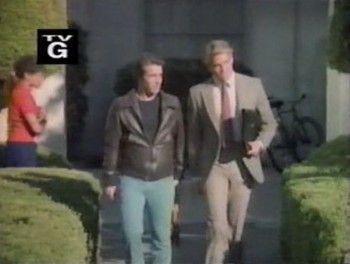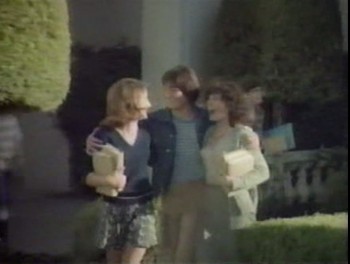 another source is
http://www.iamnotastalker.com/2011/0...h-time-around/