Hey everyone!
I started a new Lucy message board with another person, Kyle, whom I met online. He had posted at the We Love Lucy Message Board that he wanted to start a new message board about Lucy & needed help. So I said I would help him & we created the Long Live Lucy Message Board!
Anyway, the URL is:
http://longlivelucy.proboards51.com/
. Everyone please check it out!
Here's the current logo: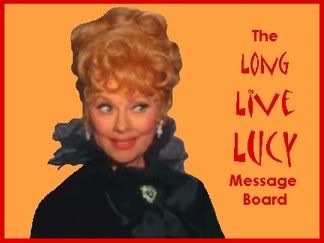 And some logos I might use for the board later 8-):