Spike Danny Butch and Jimmy Baio the same actor?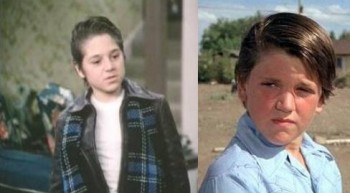 I always thought for the longest time that Spike played by Danny Butch and Jimmy Baio were the same person?
Is it me or do they just look a lot alike? They even sound alike? When I saw The Bad News Bears in Breaking Training Carmen Ronzonni I thought this was Spike?
I always wondered why they dumped Spike from the show and replaced him with Scott Baio Chachi as well?