http://www.closerweekly.com/posts/be...nd-vodka-44990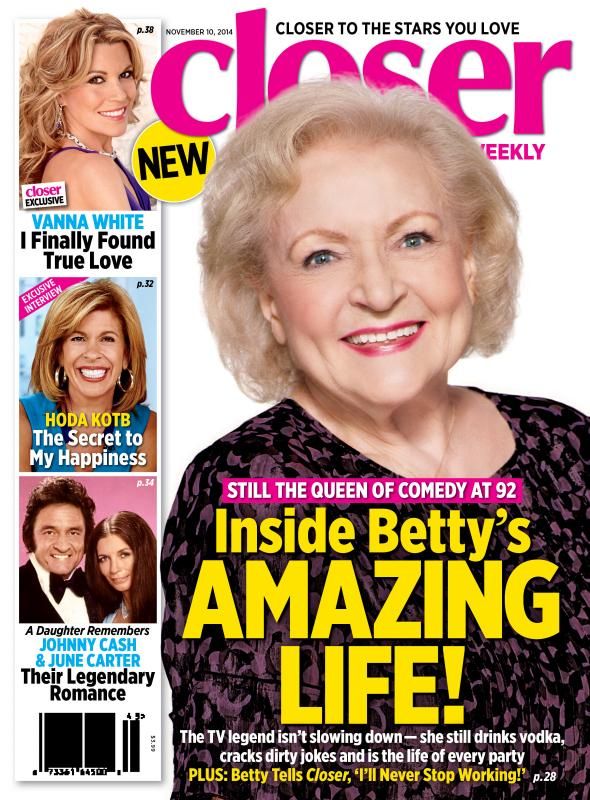 Exclusive Interview: Betty White's Secret To Good Health: Hot Dogs and Vodka
OCT 29, 2014 10:42AM
BY JULIA BIRKINBINE
Hollywood legend Betty White exclusively opens up to 'Closer' about her illustrious career, life at age 92 and her health — which according to her 'Hot in Cleveland' co-stars, may be attributed to hot dogs and vodka!
"You get spoiled rotten," Betty jokes with 'Closer' of her age. "People bring you a chair, even if you don't want to sit down." But in all seriousness, she tells the magazine, "The fact that I have this kind of health at this age is really a blessing."
So what's her secret? "She lives on hot dogs and vodka," 'Hot in Cleveland' star Wendie Malick reveals to 'Closer'. "It's her secret weapon. I don't think it's for everyone — don't try it at home!"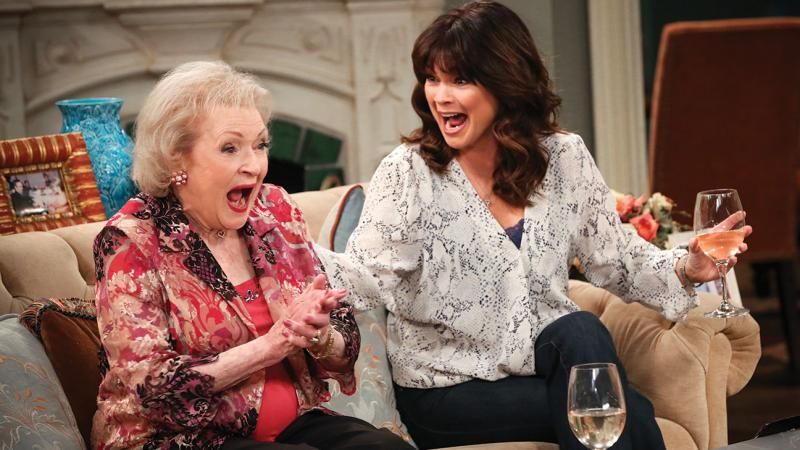 Betty in 'Hot in Cleveland' with co-star Valerie Bertinelli.
Lea Thompson, who worked with Betty on 2003's TV movie, 'Stealing Christmas,' concurs, telling 'Closer,' "She can drink me under the table, she can swear me under the table and she can remember her lines better than me. She's a rock star!"
"The fact that people still ask me and find things for me to do, I'm thrilled," Betty shares with 'Closer' of her red-hot career, including TV Land's 'Hot in Cleveland,' where she was initially booked to be a one-shot guest star. "There are those who think I'm going to be around forever, and they could be right!"
credit: closerweekly.com